The idea of starting a Guitar Club as a new CCA in Evergreen Secondary School was mooted in 2009. This was in response to interest shown by some of our pupils, who could often be seen strumming on their own guitars during recess and after school. By the time the necessary administrative and other due processes were taken to source for funds for the guitars and guitar accessories and to engage a suitable coach, Term 1 of 2009 had passed. The Guitar Club auditioned for members and started the first training in Term 2 of 2009.
Vision
To create a closely-knit and united CCA in which creativity and craftsmanship towards music thrives.
Mission
To experience the joy of making, understanding and sharing of music among members through Guitar.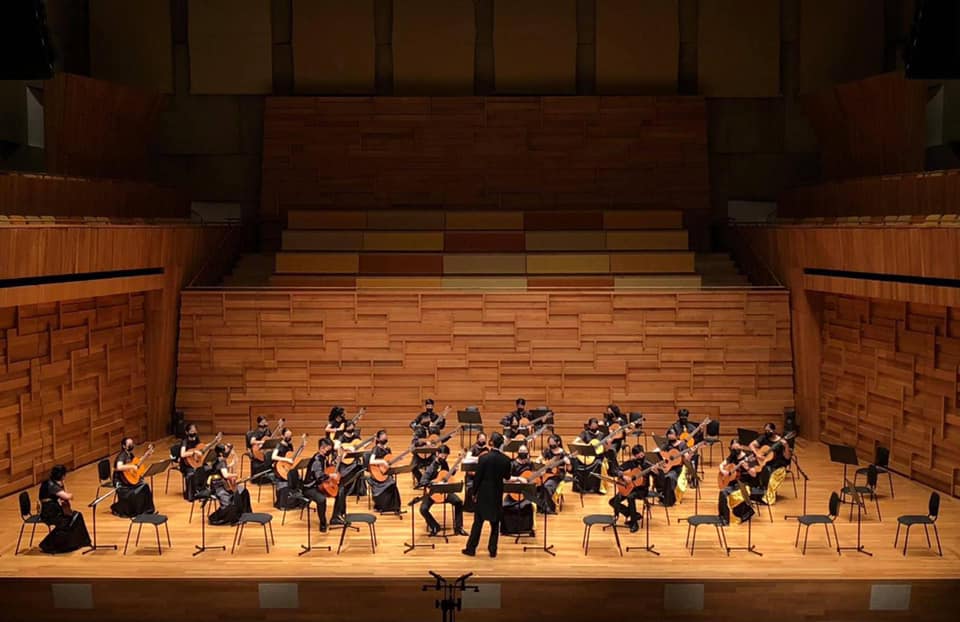 The EVG Guitar Ensemble has various leadership positions offered to provide opportunities for students to develop themselves in their leadership skills.
Consisting of a core EXCO team as well as section leaders, the EVG Guitar ensembles hopes to development all its members holistically through the leadership roles. Students participate in Inter-school exchange programme for Guitar leaders, Tang Tee Khoon Grand Series – Music Experience Programme and the MOE CCA Music Leader Camp.